"I do love knitting patterns."
And that's why we love Albus ;)
---

Luna's sweater is interesting. It's kinda shaggy, maybe knitted with the Loop Stitch.
---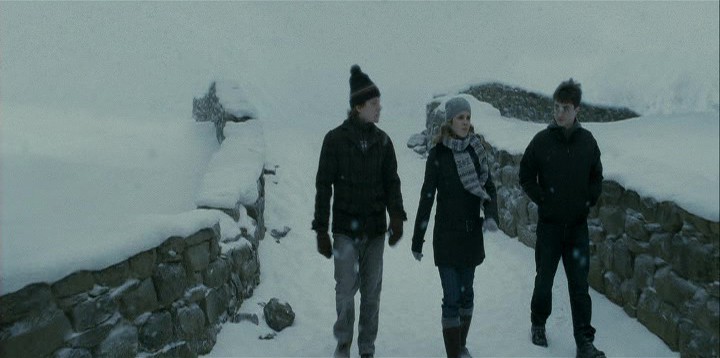 Ron, Harry and Hermione on their way to Hogsmeade.
---

A little closer look at Hermione's awesome hat and scarf!
---

I think this is the scariest scene in all the movies.
But look at the scarf and knitted sweater… and those stripped gloves!
---

Another look at this scary shot!
---

I wish I could get a closer look at Leanne's scarf.
---

Here's Leanne's sweater ;)
---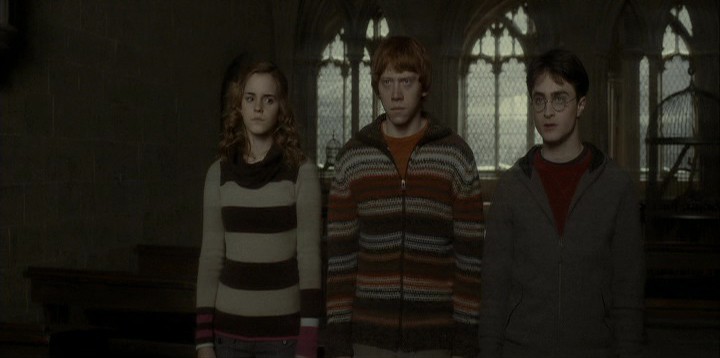 Ron and Hermoine's sweater.
The sleeves on Hermoine's sweater a mismatched.
---

I'm not sure who these girls are.
They're wearing knitted vests.
---

Hermoine's sweater has sequins on it.
---

Quidditch socks
---

Quidditch sweaters, but who can notice the sweaters when Luna is wearing a lion head :)
---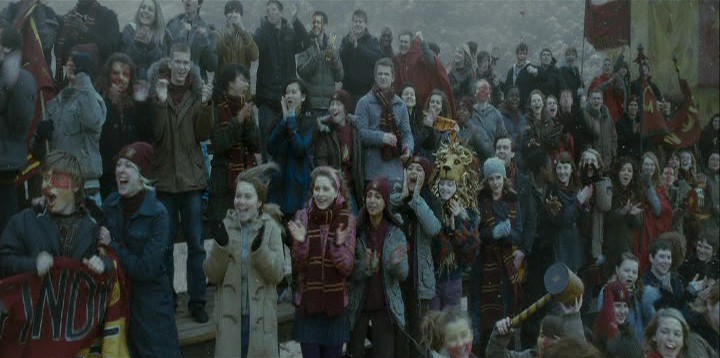 ---
---
---

Another look at Luna's lion head!
---

This is one of the funniest parts of all the movies.
It's hard to see, but Lavender is wearing a knitted crop top.
---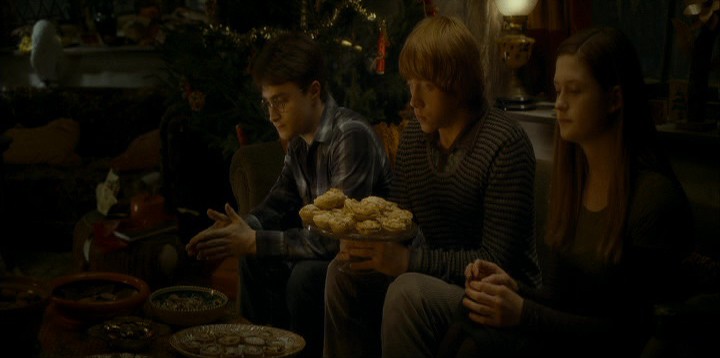 Ron's stripped sweater.
---

Tom in his school sweater.
---
---
---
Alrighty everyone, what knitted wear did I miss in this movie?
Oh, and tell us your favorite knitted item from this movie in the comments below?