About Me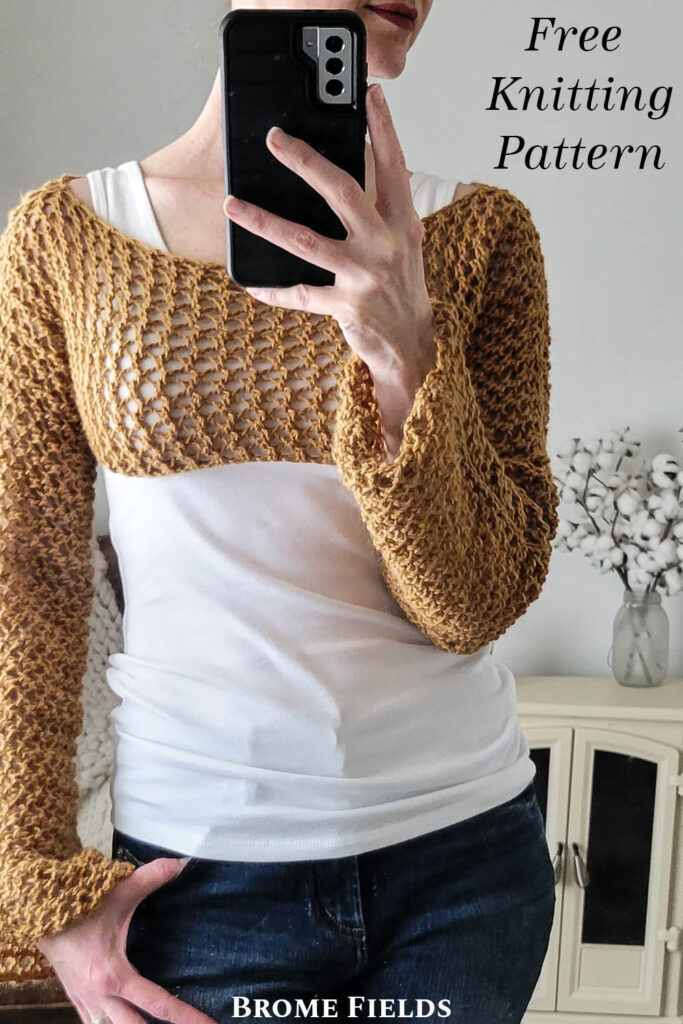 Hey there!
I'm Jennifer Thompson, the creator, designer and knitter behind Brome Fields.
The name Brome Fields came about when I noticed a small beautiful patch of brome grass in a field. It was autumn and the brome had turned a beautiful purplish burgundy color and it was drooping like a weeping willow. It was beautiful!
🐑 Sheep eat brome grass, wool comes from sheep, we knit with wool… it all ties together perfectly. 🥰
Growing up, I never considered myself to be a "creative" person. I'm not Picasso, I don't paint, therefore I'm not an artist and I'm certainly not creative. Now, as an adult, I believe that we're all artists and we're all creative.
My passion for knitting all started when I was shopping online for some cute stripped socks and all I could find were knitting patterns for socks. I was in shock and awe. Shocked because I couldn't just buy these super cute socks and in awe because I could learn to make a pair of these super cute socks. So, of course, I had to learn how to knit! Which was the beginning of my positive addiction.
When I was first learning to knit I struggled to find simple patterns, so I started creating patterns for myself and now I enjoy sharing my patterns with you. ❤️
FAQ
How did you learn to knit?
I learned how knit by watching Vicki Howell videos 12+ years ago. I watched several different videos from different people before I settled on the continental knitting method and I like Vicki's style best. I love watching knitting videos! I'm amazed at how differently we all knit, yet have the same outcome.
Where are you from?
I was born, raised and reside in Kansas. I love it here! I lived in Florida for a year and missed the seasons changing from summer to fall to winter and to spring.
What do you do for fun?
I enjoy spending time with my family, cooking, grilling and playing board games.
When did you start Brome Fields?
I opened my Etsy shop in 2012. I started out knitting hats, cowls, leg warmers & boot cuffs and slowly started sharing my patterns.
What's your favorite yarn?
All of them! It's so hard to choose just one… ugh, I can't! Here are a few of my favorites: Cascade Vintage Chunky, Cascade Spuntaneous and Knit Picks Swish Bulky.
How do I get your latest knitting patterns?
Sign-up for my weekly newsletter here.
Create your own knitted wardrobe with this collection of simple and easy knitting patterns. These patterns are ideal for beginners who know the basic knitting stitches and are looking to knit their own winter wardrobe & accessories.
Browse Categories
Knitting is an ancient technique, which makes me feel like I'm connect to something bigger than myself and I find peace in that.
Happy knitting!
:) Jennifer